I was lucky enough to score an invitation to a new mini-conference that is running concurrently with VMworld 2016 in Las Vegas sponsored by VMware. The aptly titled Future:Net conference in its inaugural year was an invitation only event focused on the future of networking and brought together some of the brightest minds in Networking today together to present and discuss how the landscape is changing.  While VMware provided sponsorship for this event, it was true to its goal of being a very vendor agnostic event.  Customers  and vendors alike presented had solutions that didn't include VMware anywhere in their environment.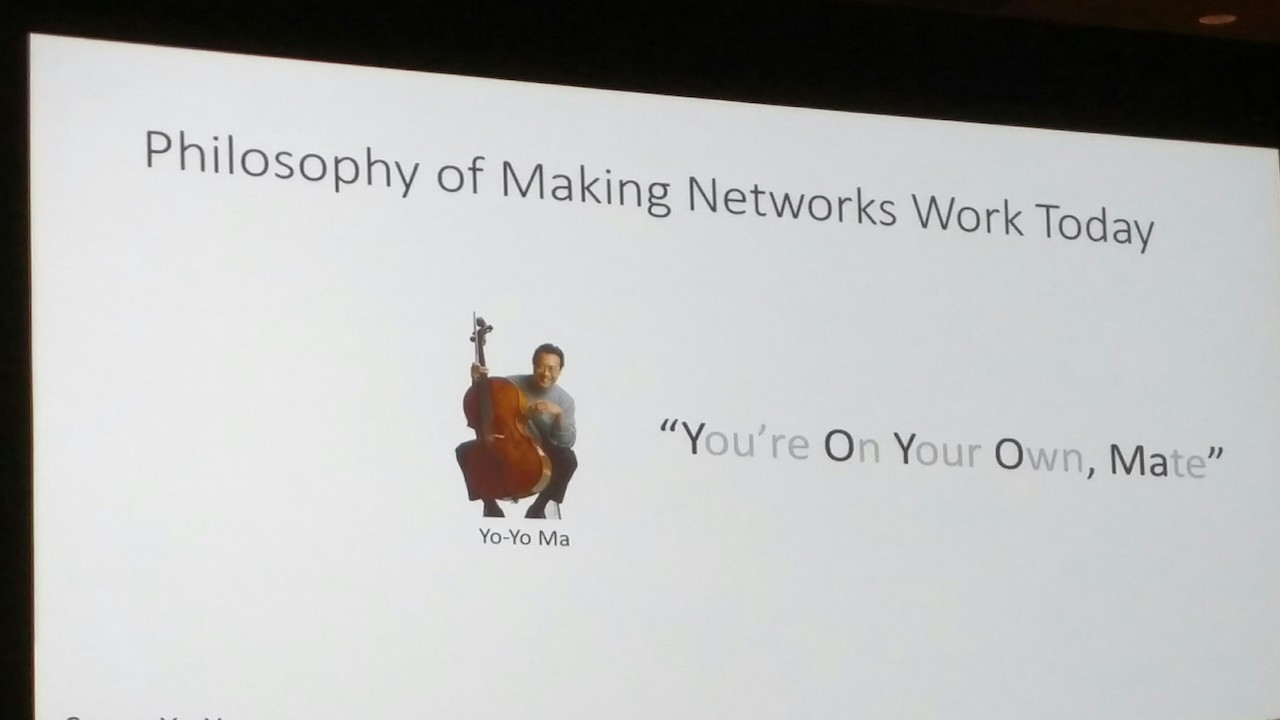 Bringing together this level of resources across so many companies could not have been easy especially given that it doesn't fit into the direct marketing that conferences such as VMworld indirectly derive.  The purpose of this conference is not to sell you on products or solutions, but provide insight into the very complex problems that face those designing, managing and securing networks today.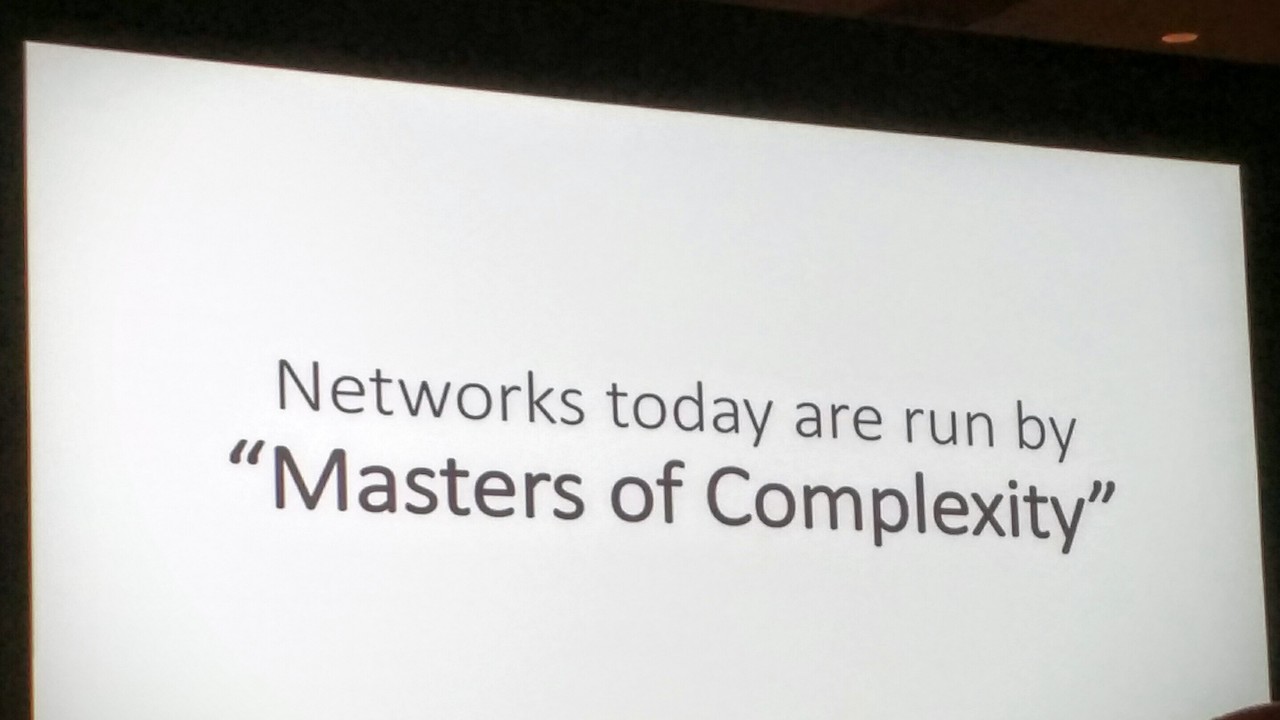 One of the things that really came across clearly in this conference is just how far we have to go in enhancing the networking products that are available today to address the problems facing operations today.  Nick McKeown pointed out that today, we as the Network operators are the "State Machine" for how our networks are deployed and working and that needs to change.  Looking at the advances in what virtualization has brought to computing in its ability to shift workloads, apply business rules and logic to how and where they are deployed you can plainly see that there is a big gap that needs to be overcome.
I really enjoyed my time at Future:Net not only hearing from the presenters, but interacting with people who are already working on solving our problems that we face today and in the future. It is my deepest hope that this cooperative conference continues as we work to make networking better in our rapidly changing world.